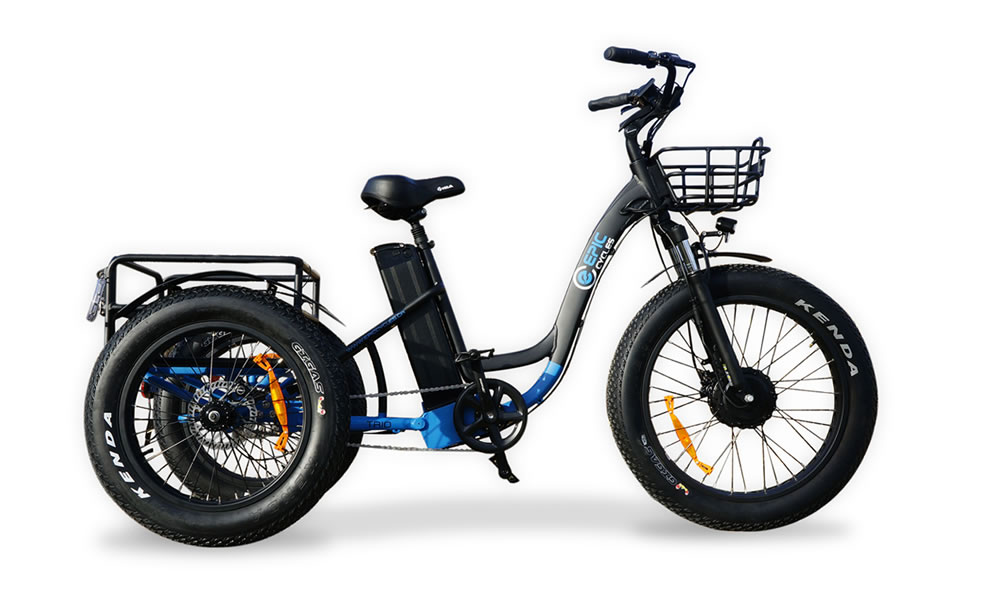 Blue Rev Trio Tricycle
$3299
The Trio is the electric tricycle that has it all. With a powerful 500 watt front motor on a 24″ wheel, this electric trike will get you moving places fast. The Trio has ample room to carry your belongings or other cargo with a large rear and front carrier. The Trio comes equipped with a thumb throttle, Pedal Assist Sensors and powerful hydraulic brakes to stop smoothly and safely. If you were ever in the market for the perfect electric trike that has it it all, then the Trio would be an excellent choice.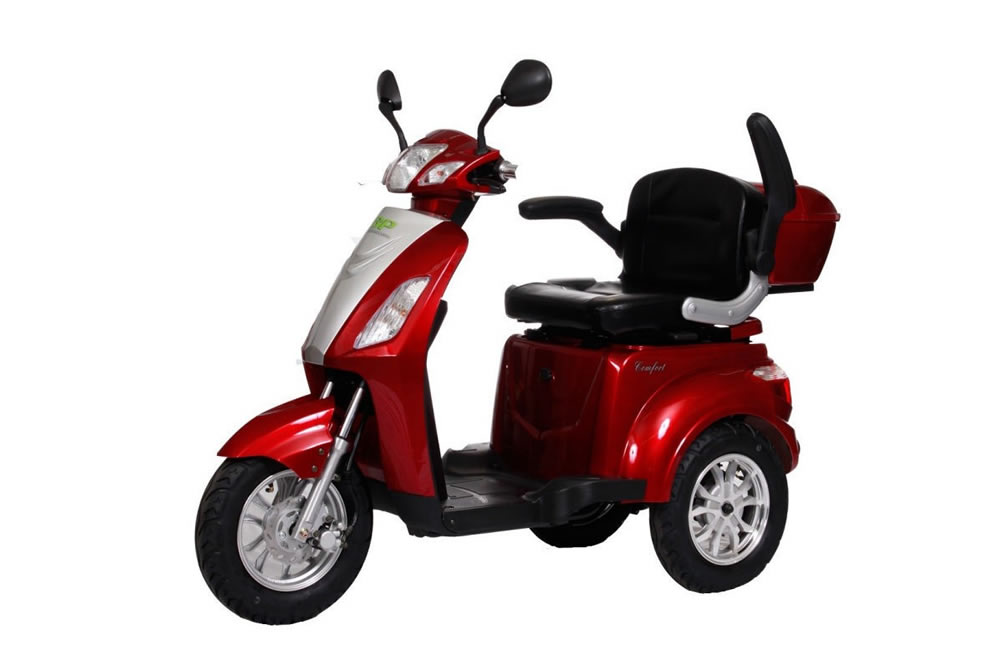 EBP Comfort 60V Mobility Scooter
$2999 no tax
EBP COMFORT 60V MOBILITY SCOOTER This mobility scooter is specially designed for people with any mobility issues including leg, hip, back lower body and upper body. It was specially designed to be ultra comfortable and very easy to use. It has features that other mobility device's currently do not carry. Making the comfort 60v a great choice.